10 Best Online Courses For Data Science With Certification (Free + Paid)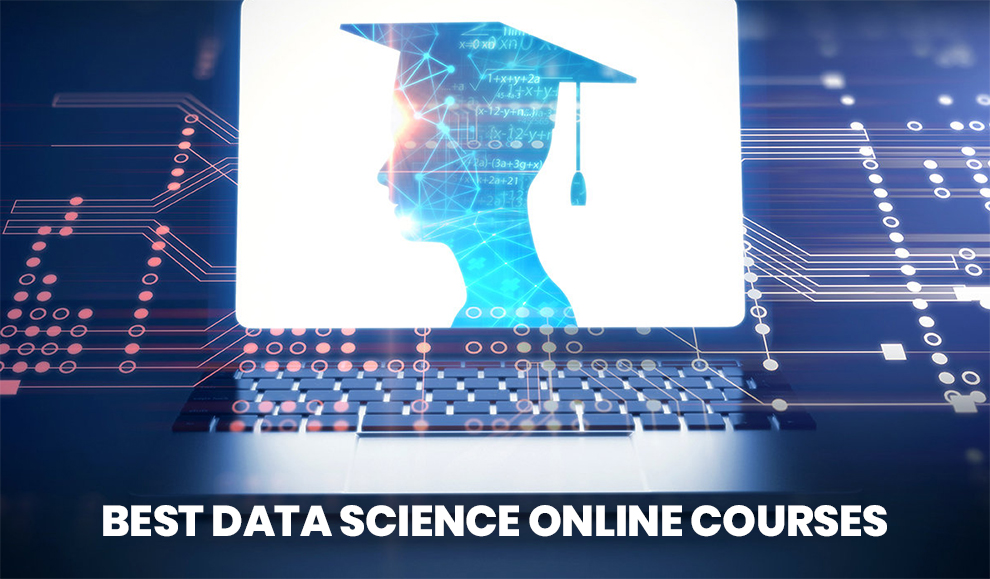 Data science is a complex interdisciplinary field that requires domain expertise, exceptional programming skills, and a strong foundation in math and statistics to extract meaningful insights from both structured and unstructured data. As a result, the demand for expert data scientists and analysts is on an all-new high in the industry, government sector, and educational domain. If you want to cash in the growing demand and make a career in this field, the choice for the best data science certification online is endless.
To help you out, TangoLearn, in consultation with 18 data science experts, brings you the ten best data science certifications that you can enroll for in 2021. These courses contain a good mix of practical and theoretical knowledge to help you acquire the essential data science skills and make you industry-ready.
Let us see what each of these data science certifications has in store for you.
Table of Contents
Top 10 Courses For Data Science
This professional data science certification online by Harvard University will equip you with all the knowledge and skills to meet real-world data analysis challenges. This certification program comprises nine skill-building courses covering concepts like R basics, probability, regression, inference, machine learning, data wrangling with dplyr, data visualization with ggplot2, and reproducible document preparation.
What makes this program the best data science certification online is that all of these courses contain real-world case studies to help you understand the concepts better and answer questions through data analysis.
In addition, this course series uses R software environment throughout the program so that you also gain hands-on knowledge in R, statistical concepts, and data analysis techniques by solving specific problems.
The duration of this best data science certification online is one year and five months, provided you dedicate 2-3 hours per week to its classes. This is a completely self-paced course, so you can learn at a pace you are comfortable with. You must complete all the courses included in this program and the final capstone project to be eligible for the Harvard certification. You can also access individual courses included in this data science certification free of cost, but you will have to pay a fee for the full program experience.
Courses Included In the Program
The next certification is being offered by IBM that will help you learn job-relevant skills for launching a career in data science. This data science certification online comprises nine courses that will cover concepts like Python, SQL, data visualization and analysis, statistical analysis, machine learning, and predictive modeling.
This course will also give you hands-on experience in using data science tools and real-world datasets in the IBM Cloud. As the final capstone project, you will learn about location data, making RESTful API calls, scraping web data, and parsing HTML code. You will also learn to use Python to manipulate data and use the Folium library.
This best data science certification online will help you build an impressive portfolio of data science projects that you can showcase to your prospective employers and improve your chances of landing your dream job. Besides earning a certificate of completion, you will also earn IBM's digital badge recognizing your data science proficiency.
The duration of this Coursera data science certification is 11months, and you should be ready to invest four hours per week to complete the best data science courses included in this program. You can access this data science certification free of cost under a 7-days free trial, post which you can continue learning by paying a monthly fee. This certification has a rating of 4.6 and has already been enrolled by 25,626 students.
The Coursera Data Science Certification Courses Include: