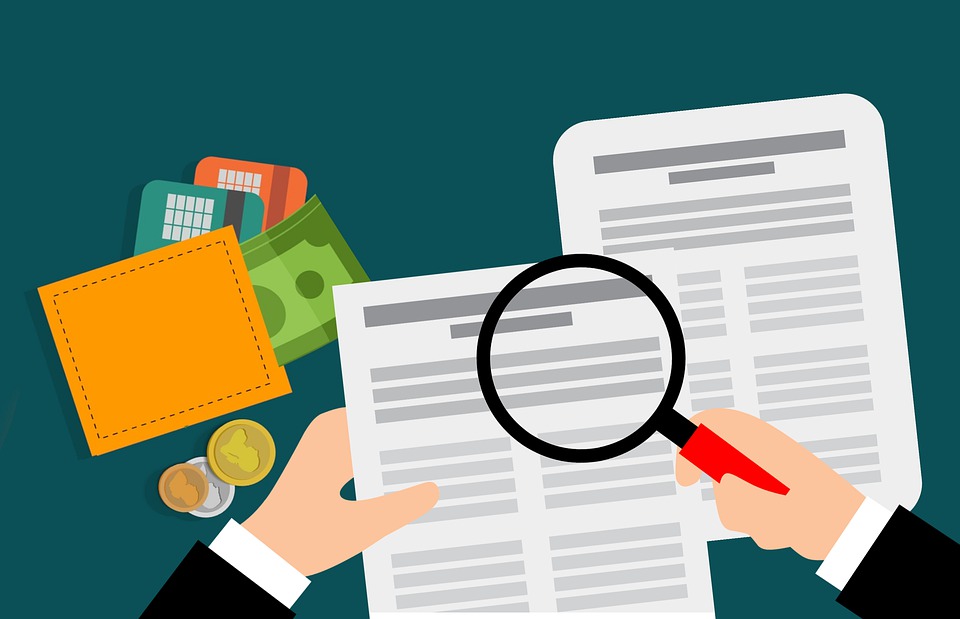 Picture source: Pixabay
How much weight do you attach to your credit score? The benefits of a good score are many. The most obvious is that it is one of the best indicators of good financial health. It can allow you to get favorable terms when borrowing from lending institutions.
And that's not all. Some employers will not hire people with a bad credit history. This is especially true for jobs that involve money management. How can anyone trust you with huge amounts of money if you can't manage your own? The same may apply when leasing an apartment or getting credit from suppliers.
In 2020, a paltry 5% of Americans had a minimum credit score of 820. 38% were ranging at 740. However, a poor credit score is not always indicative of an inability to keep up with debt repayment. A simple error or inaccuracy in the report can have a negative impact.
The good news is credit repair services can help. Keep reading for some interesting insights.
What Are Credit Repair Services?
Credit repair service providers can help fix credit reports. As we stated, there could be inaccuracies or mistakes in the report. Is it possible to take care of the mistakes on your own? The answer is yes. Every credit bureau has dispute resolution steps you can follow.
But, it is not that simple. In most cases, taking care of such errors can be difficult and time-consuming. Be ready for a lot of communication with the credit bureaus or institutions that sent wrong information. You must also provide enough information to support your case.
Credit repair professionals will take over the hard work for you. Due to their industry knowledge, they can get a quicker resolution to the issues. Further, they can provide credit report monitoring services in the future. Since they know what to look out for, they can spot and fix any inaccuracies on your behalf.
Why Do You Need A Credit Repair Service?
A lot of people want to know how to get an 850 credit score. The most obvious way is to keep up with your debt repayments. Other ways to improve your score are getting a good credit mix and prudent use of credit cards.
But, there is one important thing many people do not do. And, that is to keep a close eye on their credit reports. Yes, you can get a free copy of your credit report from the credit bureaus, Transunion, Experian, or Equifax.
Errors or negative information will reflect on your credit history for up to 10 years. It is critical to differentiate between the two. Negative information may not be untrue. They could simply be a reflection of past financial mistakes. These include bankruptcies, lawsuits, foreclosures, delinquencies, or late payments.
According to Experian, it is impossible to remove accurate information. It does not matter how negative. The law protects the bureaus and requires absolute integrity in reporting. Expect the entry to stay on your report for seven years.
Errors may include:-
Wrong entries of personal information like names, phone numbers, or addresses.
Duplication errors such as the listing of one debt several times.
Wrong balance or credit limits appear as higher or lower than they should be.
Account status mistakes, including inaccurate reporting on payments. There could be items showing late payments or delinquencies, yet that is not the case.
Any information that the bureaus cannot verify.
It is critical that you learn how to read your credit report. But, it can be challenging to keep up if, for instance, you run a business. Affordable credit repair service providers are available to provide monitoring services. Catching the errors early may lead to a quicker credit report fix before it impacts the credit score.
How Do Credit Repair Services Work
Credit repair experts dispute/negotiate the removal of mistakes from the credit report. Some of the tactics they use include sending dispute letters to the bureaus. They could also request information that validates specific entries. The professionals may also send debt collectors to cease and desist letters on your behalf.
Credit repair professionals must adhere to the Credit Repair Organizations Act (CROA). The federal law came into effect to protect consumers from credit repair scams. Some salient points to know include:-
Payment for credit repair from the professionals is only after completion of work. The repair professionals should not ask for advance payment for their services.
Credit repair companies cannot guarantee results. Neither should they make claims about what they can do to fix your credit score. Be wary of any repair company that guarantees the removal of accurate negative entries.
No work should advance without a contract, highlighting an exit clause. You have three days within which you can cancel the contract at no cost.
Take time to go through the contracts with a keen eye. Some may slip in a clause that frees them from sticking to the CROA guidelines.
The repair professionals should not suggest underhand ways to hoodwink the credit bureaus.
Hiring credit repair experts for credit report monitoring is different from a one-off credit fix. Credit repair experts cannot ask for upfront payment as per the CROA guidelines. For monitoring, you will need to negotiate monthly or flat fee payments.
The onus is on you to do proper due diligence before hiring credit repair professionals. That includes plenty of research and reading online reviews. Familiarizing yourself with consumer protection laws, in this case, CROA is also critical.
Final Thoughts
Getting and maintaining a perfect credit score is not easy. Yet, it is possible with prudent financial management. Live within your limits and keep up with debt repayment. It also helps to keep a close watch on your credit report.
 
To have a broader knowledge of credit repair you can even learn about credit repair from credit repair online courses.
First, start by learning how to read the reports. Take note of things like the correct entry of your personal information. Keep up with whatever goes into the account in case of errors. If you notice any, credit repair professionals can be a big help.
Yes, it is possible to try and resolve the issues on your own. But, the process is difficult and can take a very long time. You need experts who can handle the job in the shortest time possible. As a final note, we reiterate one critical point.
Please take time to research the credit repair service providers well. We have shared some salient points to note above.