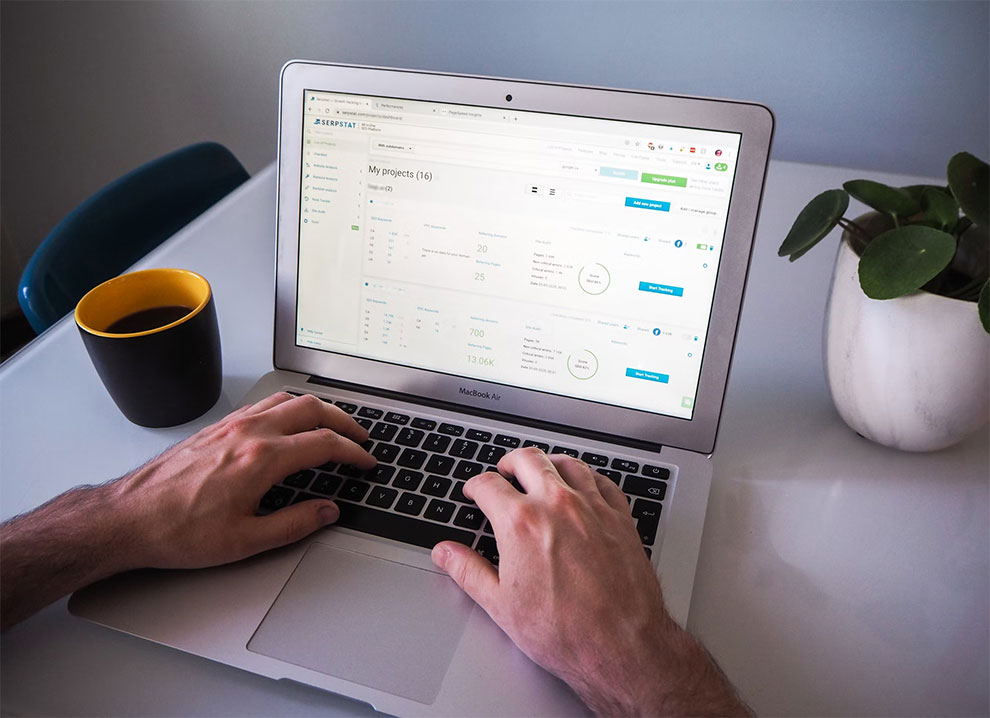 Image source: Unsplash
Building a small company demands an internet presence and reputation. To boost that presence, you will need the help of (SEO) Search Engine Optimization. In today's digital marketing endeavor, SEO is the most vital weapon.
Small companies may use a wide range of free SEO tools that are very successful. With SEO tools, you can quickly discover what's holding you back. You will also know where you can boost your site's visibility.
SEO involves comparative study, rank monitoring, and on and off-page optimization. These tasks must be completed daily to maintain the website at the top of the search engine. First, discover why SEO is helpful to small businesses before looking at the finest tools for SEO.
What Are the Advantages of SEO for Smaller Firms?
Widen the scope of your consumer base.
Make it as simple as possible for visitors to stay on your website.
Ranking high in search results might generate free search engine visitors.
Effective Small-Business SEO Tools
There are many SEO tools to pick from, which may be intimidating at times. There are many factors to consider when choosing one. Cost is likely to be a small business's first concern when evaluating SEO software.
1. Google Keyword Planner
This is one of the most useful Google products for small businesses. Your small business SEO campaign's success hinges on your keyword selecting abilities. The Keyword Planner tool is a great place to start finding comparable keywords and ad groups.
For example, you will be able to observe what individuals search for and how often they search. Two important categories of keywords are broken down by this tool. They are:
Keywords Competitiveness: The total number of times different websites have targeted specific terms.
Search Volume: How often that term is searched throughout the month.
2. SEO Proxies
SEO proxies operate as a go-between for clients and the target website they are trying to reach. Thanks to proxies, you may do your internet research without fear of being recognized. Here are some of the ways that proxies help with SEO:
 
Anonymity
Using SEO proxies protects a company's IP address and other critical data. Make sure you have chosen to use a viable residential proxy for better results.
Geo-Restricted Sites
Depending on your region, you may be unable to access some websites. SEO proxies make it possible for you to access such websites without any problems.
Backlinks Creation
Link building with the help of an SEO proxy may be an effective tactic. You may use various IP addresses to establish backlinks to your website. Google won't penalize your website since it has backlinks from all over the world.
Data Collection
Best SEO proxies give an extra degree of security while collecting online data. Moreover, it prevents bots from discovering and blocking the originating IP address.
Social Media Management
Social media algorithm administrators protect over a hundred accounts from deactivation. Hackers can't readily get into your accounts while you're using an SEO proxy.
3. Google Analytics
Start using Google Analytics if you have established a website. Your site's success can only be measured if you use this method. How? Google Analytics lets you better understand your target market. Understanding your website visitors' origins and activities might help your digital marketing.
Google Analytics categorizes data in three ways:
Audience: Get to know your target audience. Your customers' demographics and where they are from may be seen.
Acquisition: Be aware of the outlets that are sending visitors to your site. Your website may get visitors from organic, sponsored, social, and referral sources.
Behavior: Find out how people move throughout your site. Analyze which pages your visitors land on when they first arrive at your site. What they do on each site and which pages they leave must be known as well.
4. Google My Business
"Google My Business" is a separate listing for businesses in the Google search engine. Each listing includes the company's hours, phone number, address, website, etc.
People use this information to find the page when looking for a local business. You may use your GMB listing to do as follows:
To show up in Google Maps
Ensure you read and react to any feedback from customers about your firm
Involve consumers in the process by allowing them to post images of your company on social media
Keep track of your business's schedule and other details
5.   Incognito
In the past, Google made it relatively easy for iOS users to surf the web secretly on their mobile devices with this tool. You may use the Incognito tool to search anonymously from your main screen.
Using this tool, you can observe where specific keywords appear in search results. As a result of this, Google will no longer be able to access any of your previously saved search information. This way, the results will be devoid of your particular preferences or your past.
6. Screaming Frog
There are a lot of handy features in the Screaming Frog tool. Using this tool, you can audit your website's technical SEO components in a matter of minutes.
After downloading the software, type your website's domain name. After that, choose "Crawl All SubDomains". You will get to see the complete audit information for all web pages in just a few minutes.
It is possible to detect all of the issues with your website's code while using the tool. Every problem will be found from the 'error status codes' to the 'meta tags'.
And you won't have to spend time manually inspecting each page. Having all these characteristics makes it one of the top small company SEO tools.
7. Google Data Studio
Google Data Studio can access Google Analytics, Search Console, and Salesforce reports.
How will it help?
All the information from many sources is combined into one report
Places, devices, and channels may all be used to narrow down your data
Customizable reporting schedules make automated reporting a breeze
Built-in templates allow for a variety of data visualizations
8. Google Trends
The ability to compare multiple topics is possible with this tool. That's why it is one of the most excellent free tools for small companies.
It allows you to keep up with all the newest industry developments. You will learn about trends that your competitors may not be aware of. The tool is for you if you want to utilize all the latest news and happenings to benefit your small business.
9. Open Site Explorer
It's possible to get a lot done with Open Site Explorer's free trial edition. But upgrading to the Pro account may be the better option. It excels at identifying new link opportunities and monitoring your website's backlink profile.
10. SEMrush
SEMrush is an excellent tool for small businesses, not simply those involved in SEO. With the tool's help, you can accomplish a few vital things. For example, keyword research, competition analysis, deep-dive site analysis, etc.
11. Tag Assistant
If your business is new to SEO, Tag Assistant may appear a little intimidating at first. But, once you grasp the principles of Tag Assistant, you will see its value.
Tag Assistant can tell you how many and what sort of tracking tags are present on a website. Aspects like Google Analytics tags and tags that fire on a specific page may be seen in Tag Manager.
12. Xenu's Link Sleuth
This tool shows broken links on your website along with the current content issues. Make the required adjustments and work your way up in organic search results.
Why Choosing the Right SEO Tools for a New Company Is Vital?
Analysis of a website's performance
Listings on local search engine results pages
Management of business listings and citations
An in-depth examination of your website's search engine optimization
The study of specific keywords
Conclusion
Using the best SEO tools, small companies may track real-time data, new trends, and critical KPIs. Because of this, entrepreneurs like you have an advantage over the competition.
We have compiled this list of the top SEO tools for small businesses. It will help you get more links, better content, or a complete SEO makeover.