Wonder how an advertisement sums up within 30 seconds or a minute? This is what video editing helps us to achieve! Learn more amazing facts, features, career options, and the optimized benefits of video editing with us through this blog.
Video Editing: What is it?
Every video clip we come across is edited from YouTube shorts to Instagram Reels, and from big-budget silver screen films to a 30-second advertisement. Let us be more specific, to make a video short, crisp, entertaining, and subject-oriented, editing of the video is necessary as it produces a better form of the clip after weeding out unwanted or non-reliable content.
By video editing, we mean arranging, altering, putting sound effects, fixing lighting, and removing unwanted content from a video clip to make it short, easy to understand, and subject-oriented. In this fast-moving world, the content of the videos should also pace up, and the duration of video clips should be generically short.
 
When a video is too long, people generally lose interest in-between , which demands video editing— social media influencers, news channels, the entertainment industry, etc. Everyone relies on editing videos to deliver promotional, entertaining, and, audience-fetching content.
Sometimes while editing a video, we should incorporate the aspect of emotions and sensitivity to the clip. The key features required when editing a video are identifying the presentable and relatable ideologies in the video and highlighting them with proper sound effects with the use of a good video editing tool.
 
Also, a video editor must have qualities like patience, understanding of the right timing to cut and crop unwanted content, and communication skills to help present the right concept.
Along with all these qualities and features, a video editor needs a lot of coffee and sleep to work more effectively on strict deadlines.
Now, let us jump onto the advantageous aspects of editing a video.
Benefits of Learning Video Editing
Before learning any new skill, we should consider its pros and cons. While video editing has no cons, the pros of this particular field are incredible, which include the following:
1. High on Demand
Good video editors who explicitly understand the content type and address the conceptual clarity while cutting and cropping a video are hard to find. The growing demand for video editors makes this profession highly crucial for multiple industries. From brand promotions, informative documentaries, and light-hearted comedy content to thrilling dramatic videos, historical video clips, films, YouTube Shorts, Instagram Reels, and web series on the OTT platforms of Amazon or Netflix, the internet is flooded with videos. But, the plummeting posting of such video clips needs editing, making video editing a gratifying and inevitable aspect of cinematography.
2. Low Investment
Video editing can be fun; all we need to begin the journey of a video editor is good knowledge of the editing tools, trending topics, a well-functioning laptop and sound system, and access to a video editing application.
 
Starting a video editing career from scratch is easy and low on investment. The right set of skills and apt emotional understanding of the concept of the video can swipe the floor right for a video editor and bring a huge difference to the clip.
3. High on Cash
Yes! Video editing is an advantageous career option. Its high demand makes it a highly payable stream of earning success and money. Since every other video creation platform requires informative, short, and spicy content in the form of videos, video editors are needed to perform this function. Entertainment delivery video editors are hired exclusively to alter, cut, crop, optimize, and manage the right flow of concepts. Multiple organizations hire video editors and designers to enhance their video clips' quality of graphics and content. The average annual salary of a video editor in India as a beginner could vary somewhat between 3-7 Lakhs.
4. Encourages Creative Aptitude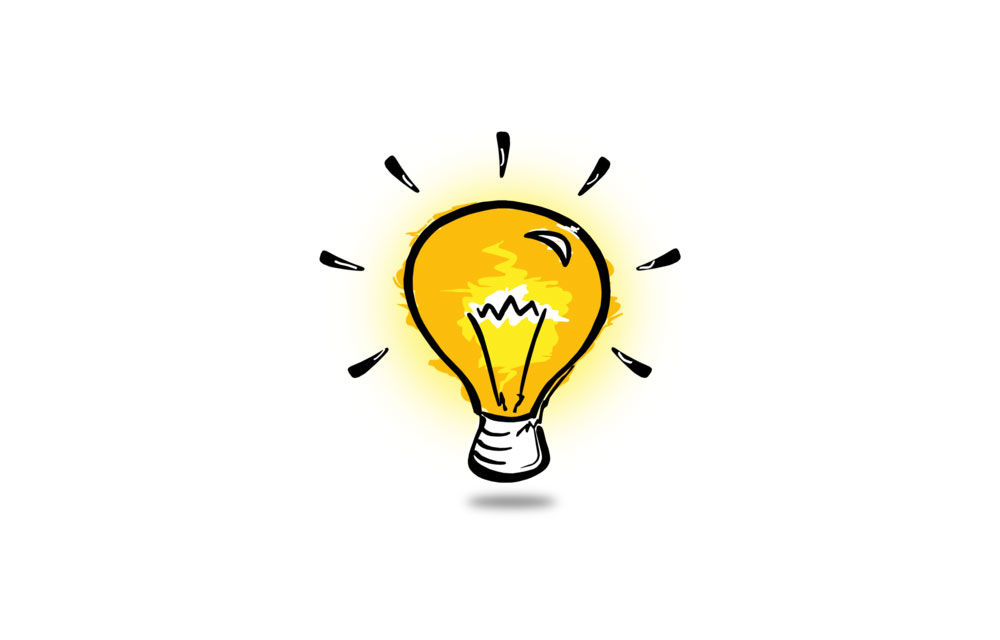 Videos flooding the internet are creative, fun, optimized, informative, and entertaining enough to capture people's attention. From the above significant characteristics of a video, we can effortlessly conclude that a video editor goes high on creative thinking to construct strong and engaging video clips.
 
Innovation and creation are the most encouraging skills that video editors could embrace. It's a fun job and allows us to explore the content creation industry.
5. No Technical Degree Required
The perfect set of skills and sound resources are all that a video editor needs to excel in this field. There are certain certificate courses a video editor can pursue to polish the skills, but technically none of us requires a theoretical course or degree to master the field of video editing. Unless there is a particular job you wish to apply that demands certain level of education.
 
It is easy, fun, and creative to earn a good amount of money while grabbing a cup of coffee to sit and edit videos on your laptop.
 
However, some prior experience and information about ongoing trends, graphics, and audience demands could take a video editor a long way easily.
Career Options a Video Editor Can Select
Video editors are practically storytellers who manage to extract the most conceptual clarity out of a raw video clip. The material provided by a shoot is authentically raw and requires multiple changes before getting served to the audience.
 
In other words, a video editor garnishes the videos and makes them look even better and more understandable for people. Editing not only stands on the grounds of altering and refining a recording but also reviewing the best and the worst angles present in a video to make it communicate and represent the message of the actual concept.
 
The software used by video editors to add sound effects, music, dialogues, and graphics to a recording comprehends the director's vision in the video.
There are plenty of career opportunities hidden in the package of video editing which should be explored. We have mentioned some of them below:
1. Animator
Creating a frame of illusional images is what an animator does. Every field requires an animation video editor in TV commercials, toon shows, movies, etc. It is a highly playable and fun source of money. Motion capturing and graphic alignment are the basic skills an animator exhibits.
2. Film Editor
Every scene we come across on the big silver screen is edited. Such a vast business of editing is managed by a team of video editors, who are hired explicitly to achieve a refined product out of the shooting of a film. They work closely with a team of cameramen, cinematographers, and directors to induce the perfect story. Setting up a film's synopsis, extracting the trailer, filming and cutting the accurate unwanted material, and enhancing the quality of the recordings are the functions a film editor performs.
3. Marketing Video Editor
A marketing video editor edits promotional, informative, and branding videos. A marketing video editor recognizes a brand's or promotional campaign's needs and alters videos into informative and entertaining clips.
4. TV Studio Editor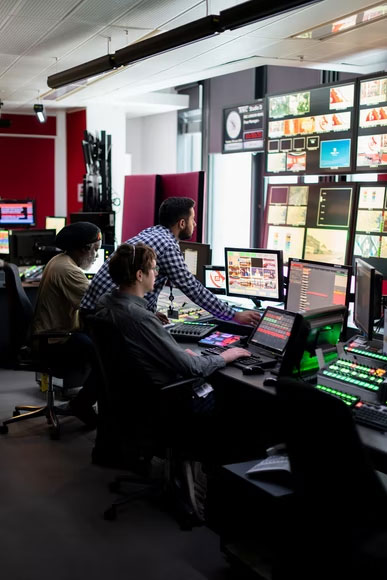 A TV studio editor is an important element needed to create incredible TV and cinematography effects in any TV show. Adding sound effects and engaging visuals is a TV studio editor's main function while also editing the clips from the show. Along with all this, a TV studio editor enhances the quality of each recording by adjusting the textural and lighting used while shooting.
5. Colourist
This profession only deals with adjusting and comprehending the textures and saturation of colors used in the video to make it look even better and pleasing to the eyes of the audience. The saturation of shades and tones of colors is required to provide a more cohesive feel to the whole clip.
Let's Encapsulate the Edits!
The multitude of editing is growing with the growing channels of video representation on different platforms. Apart from all the professions mentioned above, there are plenty of other dimensions to be explored by a video editor, including social media video editing, broadcast engineer technician, music video editing, etc.
 
A video editor's aspiring outlook helps the director achieve the desired content and apt video clip to be presented in front of the audience.
 
Video editing gives a silver lining and refinement to the whole idea, acts in the raw fragments of unclear videos, and helps the creators extract meaningful and relatable strokes from the video.
 
This aspect of video editing makes it a crucial part of the cinema, TV, the music industry, and social media and worth giving a shot!