Are you planning on a career in cybersecurity? Then, you are on the right track because cybersecurity is one of the most popular career choices in the recent years.
Before we jump right into the things you have to consider before enrolling in a cybersecurity course, let's explain a little bit about cybersecurity in general and explain the term OT (Operational Technology) cybersecurity.
Learning cyber security involves a set of technologies, processes, and controls used to protect systems, networks, and devices from different cyber-attacks.
OT Cybersecurity or Operational Technology Cybersecurity includes the software, hardware, personnel, practices, and services deployed to protect operational technology infrastructure, people, and data from unwanted cyber-attacks. It is important to note that OT Cybersecurity secures industrial devices and is mainly focused on physical assets instead of digital.
There are many cybersecurity training courses out there.  If you consider taking one, this article will help you learn what steps you should take before enrolling.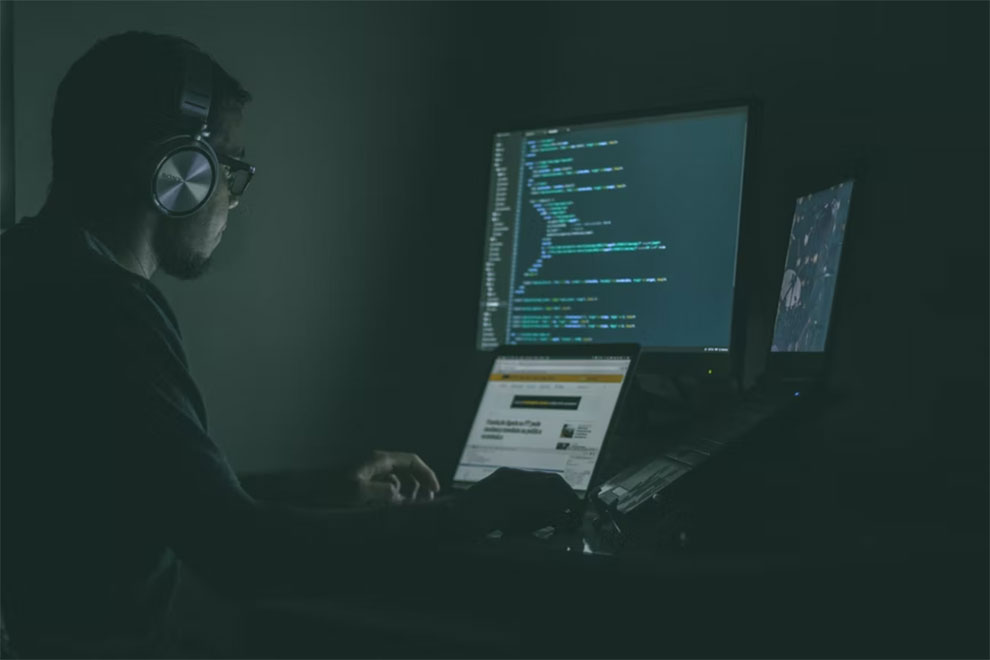 Source:Unsplash
5 Things You Have To Know Before Choosing A Cybersecurity Course
As we mentioned before, cybersecurity is a specialized group of technologies and processes in the IT area, and they all focus on security framework and minimizing cyber-attacks. Accordingly, the right choice of training can significantly accelerate your career skills.
Keep reading to learn which five things you need to know before choosing a cybersecurity course!
01: Understand Your Goal
The first step before every big life decision is understanding your goals. Suppose you are a young person just starting your career in the IT area. In that case, a cybersecurity course is a perfect opportunity to gain a new skill set that will allow you to pursue jobs in the cybersecurity industry.
A great motivational boost is that this industry is in a deficit of specialists. The shortage leads to the bridging of this skill gap. This means that if you have the right predispositions and skills in the cybersecurity area, so will most certainly find a job.
Not only cyber security specialists are interested in taking this kind of course. Many people work in different areas that wish to upgrade their skill set. Whatever your motivation is, you need to set your goals.
What are you expecting from this course? Are you looking to find a new job as a cybersecurity specialist, or do you just want to build up a resume and fill some free time?
Since there are so many different courses on the market, defining your goal is crucial before taking them.
02: Define a Specialization
In most cases, people who like to take a cybersecurity training course are looking to get a job. For this reason, before taking a course, you need to think about what you would like to specialize in.
The cyber security industry has left its mark on many specializations within the IT world. In each of the following areas: Security of Web applications, Security of Mobile applications, Security of Network applications, Computing clouds, IoT solutions, Active Directory, and Windows systems, Databases, Computer Networks, and OT, there is a possibility of threats, cyber-attacks, detection processes and countermeasures.
And this specialization is not the only one; there are many more. Because this area is broad, it is difficult for anyone to be an expert on everything. Although these specializations are not isolated one from another, you can be a true expert in only one or two. So, before getting on to the ship, make sure to find the right specialization for you.
03: Make Sure You Understand Technology
Let's face it; if you are not good with technology, you are probably making a mistake by choosing cybersecurity as your career.
Furthermore, if you think you are good in this area, you need to learn about all the technologies involved or related to this topic. Therefore, it will be a big mistake not to gain some knowledge about security technologies, especially if you are in the early stages of your career.
If you understand the operation of these technologies, you will become more effective, and you will be able to understand any training course without doubt.
So, if you feel like you have any gaps, technology-wise, now is the time to fill them to grow professionally.
Source:Unsplash
04: Course Form
Cybersecurity courses can have two forms: video tutorials or presentational e-learning. Both are very different forms of gaining knowledge on a specific topic. However, the e-learning course offers the advantage for certain individuals to gather deeper understanding since instructors and teachers prepare the material.
So, if you want to learn more and interact with an instructor and other participants, then e-learning is the perfect solution for you!
05: Watch Out for Scams
As you may know, the internet is filled with scammers. Many course providers will try to trick you into paying a huge amount of money, while the truth is that you can find the same training course for a few bucks (or even free) on an educational platform.
Before choosing a course, make sure to do your research and look about the authenticity of the course platform. Search for similar training on different platforms and compare the prices. You would be surprised at how many training scams are there!
Conclusion
There is no straightforward answer to "which cybersecurity training course is the correct one for you." It depends on many things. For starters, your personal goals and motivation. What you are looking to achieve after completing the course is essential. After all, our motivation to complete goals drives us to succeed, right?
Once you have set up goals and you meet the cybersecurity course prerequisites; you need to think about what you would like to specialize in and get ahead of the cybersecurity technologies and process. Believe us; you would be surprised what difference it makes when you start something prepared!
Finally, search for a training course that will fit into your lifestyle and learning methods once you feel ready. While searching for the perfect cybersecurity training, try to stay away from fake scammers trying to sell useless courses.