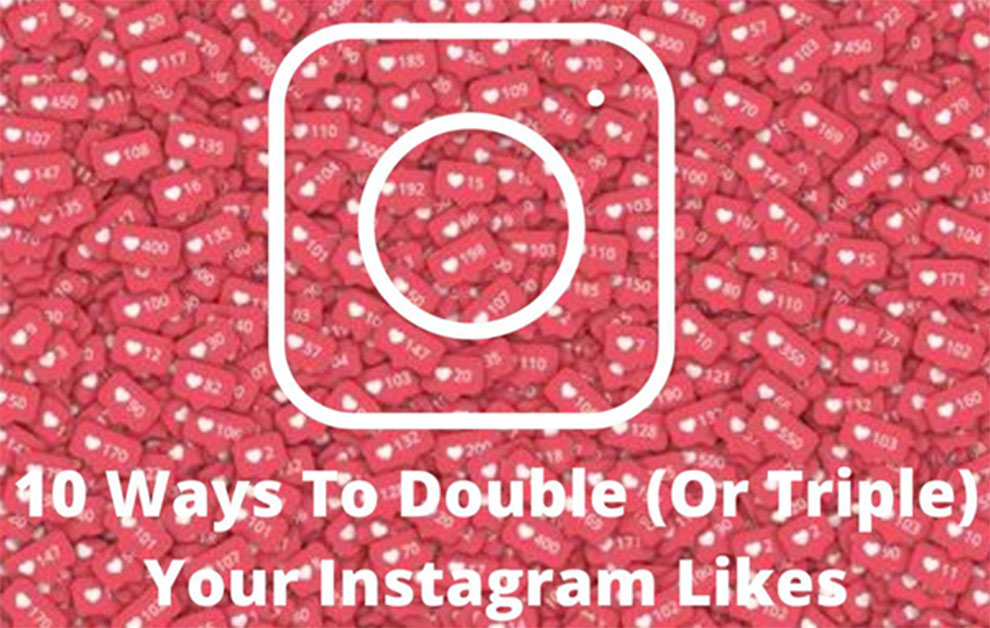 Image Source: Shutterstock
Instagram likes, while being one of the earliest social metrics to signal post-performance, remains a go-to indication for many marketers.
Nowadays, more than 90% of Instagram users follow a business on the platform. As such, there's a multitude of local and international businesses competing for the attention of followers and prospective clients.
It's free for the viewer: a double tap is all that's required. That's why an average of 500 million daily users hit the like button 4.2 billion times a day.
To effectively get the most out of Instagram, you'll need to genuinely attract more followers to engage with your content. This increases your likes, comments, view, shares, and overall engagement.
This post contains a blend of techniques to help you raise your Instagram Llike counts per post. We've gone over the basics like taking beautiful shots and being consistent. We've also added uncommon tips that people often overlook.
Are Instagram Likes Still Important?
A business opens an Instagram account in the hopes of marketing its fantastic product to the platform's one billion users. A month later, the company's best performing post gets only a few likes. This is a very common trend on the platform, and it shows just how clueless Instagram brands are concerning Instagram marketing.
So, do Instagram likes and comments even count anymore? Without a doubt, they do. Instagram likes are still as important as they have always been. They're an important element of the Instagram algorithm, and they continue to influence what material is recommended and which posts are most prominent.
Most users need to know the like count on a post  to know what is trending. Creators, influencers, and businesses, in particular, understand that the like count indicator is critical for expressing value to brand partners.
Instagram has recently created a like removal feature on the app. With the like removal feature, instead of the standard numerical figure displayed beneath a photo, it just names a few accounts and adds "and others." An example is given below.
Image from Instagram
People want a trusted brand with lots of endorsements from customers. A like count easily provides that. Also, many users seek the approval of trusted influencers before accepting brands online. They confirm a brand's value by checking the like history of their posts. This gives them an idea of who likes the brand and how dependable they've proven themselves.
When all is said and done, you still need to post good content and double your like count to grow on Instagram. Below, we'll discuss 10 ways to do just that.
How to Double or Triple Your Likes On Instagram?
Here are a few things you should be doing if you want to increase your Instagram likes.
1. Upload High-Quality Photos
Image from Instagram
This seems like an obvious tip, but it needs to be emphasized. Instagram is fundamentally a visual social media platform. Looks matter on Instagram, and brands are judged by how qualitative their visuals look.
Instagram users expect marketers to provide high-quality content. Even if you're an aspiring influencer or a tiny local business, you must take the best photos if you wish to increase your likes.
The higher the quality of your shot, the more likes, comments, sales, and real views you'll receive. This doesn't just double your likes, but it also brings you one step closer to gaining more followers.
 
With several picture editing applications available, you don't need a high-end DSLR to create a high-quality Instagram post. The most critical feature of your shot is that it has good lighting and a clear focus. Most modern smartphones are perfect for taking high-quality shots.
 
2. Use Instagram Reels
Image from Instagram
Social media has gradually become dominated by short-form video content. So, if you aren't using Reels in your Instagram marketing strategy, you should begin doing so now.
Nowadays, Reels are the most straightforward method to go viral on Instagram. The Instagram algorithm adores Reels, and sharing them will immediately increase your visibility and engagement.
Pay attention to trends, and always hop on them on time. Reels are fun, and when done right, they can transform your Instagram.
3. Use Instagram Guides
Instagram Guides debuted in 2020 to create tools or "guides" to help followers discover items or suggestions. If you intend to grow your business on Instagram, this is an excellent way to do it.
Instagram Guides are essentially a hybrid of carousel posts and blog content. They let you provide more information and may be a significant source of increased Instagram interaction.
With this feature, you could provide content with deeper quality and increased value. That is why Instagram Guides are a terrific way to obtain more likes.
4. Post Interactive Stories
Image Source: Instagram
Instagram stories have skyrocketed in popularity and usage among both followers and marketers. One of the best ways to promote content in your feed is to post them as stories on Instagram. This often makes your posts more available to individuals who may not see them naturally.
You can also post Reels as Stories, incorporate Gifs, use captions, add stickers and use videos from your other social media accounts to increase your likes. Constantly posting stories also brings visibility to your feed and ensures you have fresh content.
5. Create Instagram Video Ads
You can dramatically increase your Instagram likes by tying your adverts to your Instagram video content. By creating Instagram video ads, you can monetize your Instagram to bring more traffic to your website and increase your engagement. IGTV is the perfect feature to make videos for advertisements.
6. Use the Instagram Highlight Feature
Image Source: Instagram
Unlike Instagram Stories, Highlights don't disappear after 24 hours. Instagram highlights allow you to keep specific stories and display them on your profile so that new and existing followers may interact with them repeatedly. You can maximize the results of your Stories by keeping them in your Highlights as long as you want.
Highlights include a custom graphic or symbol that represents the theme of the stories and a specific title. They can contain product upgrades, features, and FAQs that you want to remain available for new customers. Highlights can be found below the following, message and contact icons beneath the bio.
7. Monitor Instagram Insights
Using Instagram Insights will help you discover more about what makes your account popular. This is because Your stats on Instagram are exclusively based on information from your Instagram Business account. Plus, these stats are reliable.
Two key stats you should examine to determine what sort of material increases likes and expands your reach are the age range and gender stats. Once you get your content tailored to these statistics, you should see a natural growth in your like count.
8. Use a Consistent Aesthetics
Consistency in your Instagram aesthetics is one of the easy ways to develop your Instagram business. It's quite simple. If your account keeps looking good, it will keep getting more likes.
You can create a consistent theme by using the same filter or look and feel that helps you retain and magnify your visual identity on Instagram. Your photos become easily recognizable on your followers' feeds, thus getting you more frequent likes.
Tools like Canva come in handy for this purpose. If you don't know your way around the app you will find some great Canva courses online.
9. Promote Your Instagram On Other Platforms
Image Source: Shutterstock
Connect your Instagram account to other social media such as Facebook and Twitter. This will help you popularize your account and its contents. With this, you can redirect the profile traffic and views you get on other platforms to your Instagram profile, resulting in more likes and followers.
Another wonderful location to publish your Instagram posts is on your website. You can add Instagram widgets to your site to direct your web audience to your Instagram content.
If you're not that adept at Instagram marketing,  take online instagram marketing courses to help maximize your potential.
10. Use Popular Hashtags
Using popular hashtags increases the number of people who view your content, which is a simple approach to getting a lot of likes on your feed.
However, your pictures and videos must provide a mesmerizing look and engaging feel that makes them stand out. Hashtags will increase your post's visibility but if the post is of bad quality, people will simply ignore it. An organized imaged will can help increase the credibility of your account and make you the go-to option for whatever services and products you offer.
Bottom Line
The best way to double or triple your likes, is to create content that naturally engages viewers. They should take a glance at your pictures or videos and want to know more. Using all the Instagram features at your disposal to create such content can steadily improve your like count. Now, practice all you've learned here and get as many likes as you want on Instagram!